Down Memory Lane in San Antonio, Texas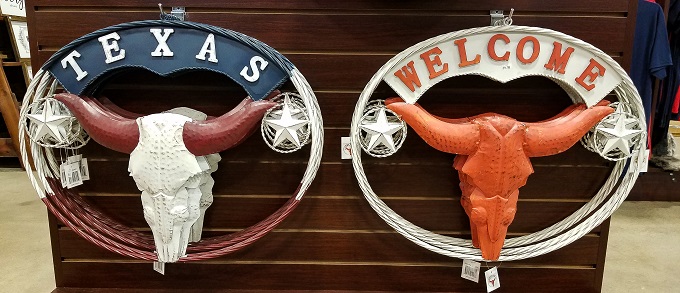 San Antonio (and Texas in general) holds a special place in our hearts – we called it our home for almost 4 years. Texas surely has a vibe of its own – with ranchos and cowboys; vast prairies, Y'all(s) and famous Texas BBQ… There is just something that draws you in. After moving away, many years had passed so we were very happy to return here. We were looking forward to seeing all the places we knew so well, as well as discovering what has changed in the past 10 years.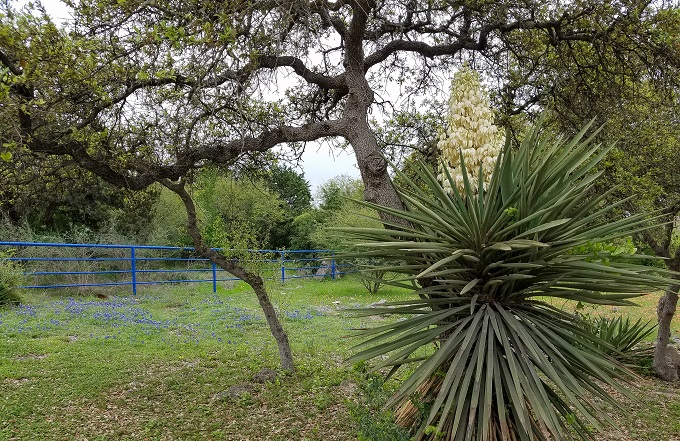 Already when crossing the Texas state border, we were greeted by the familiar sight of huge ranches with Texas longhorns decorating their pastures. It brought back so many fun memories from our 4 years living here! Texas longhorns are truly special and majestic-looking. No wonder they got named the Texas state animal. And guess what is the name of the Texas football team? Yep, it's Texas Longhorns!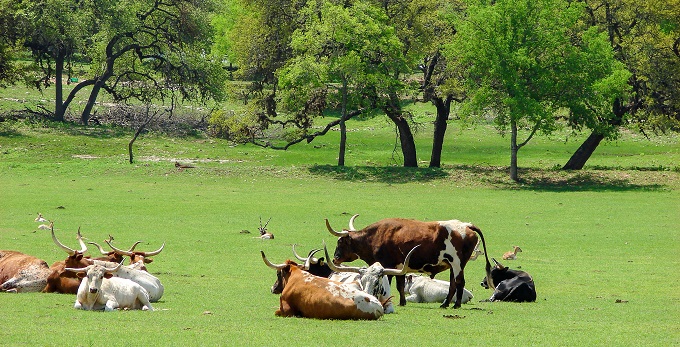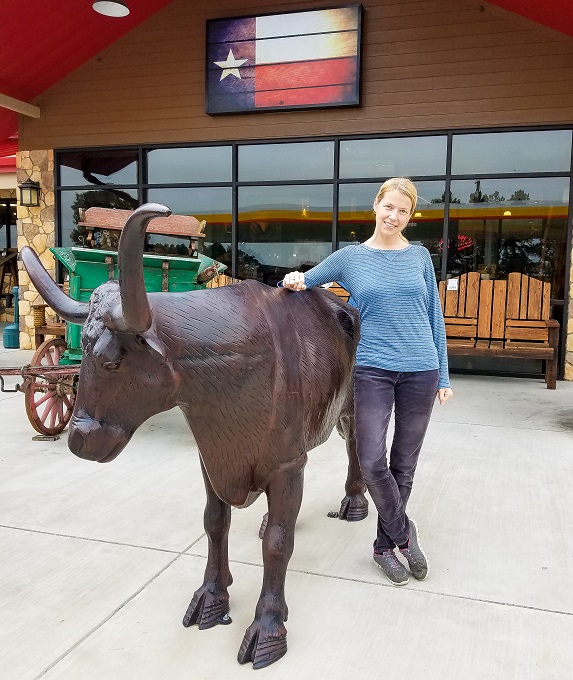 Sadly, our visit here also coincided with a very unfortunate even – the COVID-19 (Coronavirus) pandemic. Needless to say, most of the sightseeing plans got scratched off our itinerary for the sake of our and everyone else's health and safety. After several days of being cooped up in our rental (with just short outings for food), we decided to make our way downtown San Antonio to go for a little walk and finally get some fresh air. The usually bustling and lively city was completely empty – no tourists, no locals, no cars, nothing.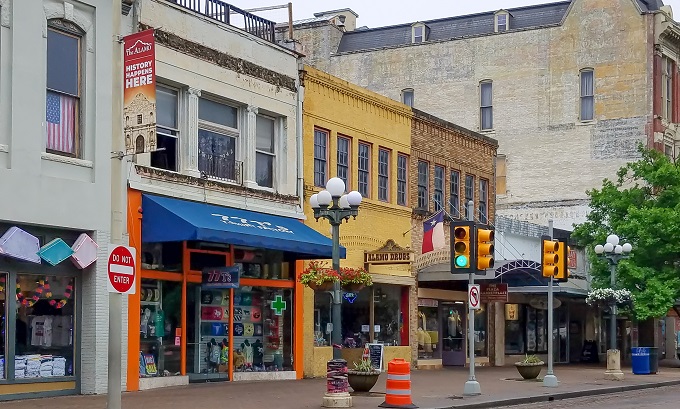 As expected, parking wasn't a problem and we started off with a stop at the Alamo. It is the heart of San Antonio and is Texas' most visited historic landmark. The Alamo is home of the famous 1836 battle where the courage and bravery of Texian troops against much larger Mexican Army went into the history books as the Battle of the Alamo.

Nowadays, the beautiful 300-year-old former Spanish mission turned fortress is open year-round and is free for everyone to visit, experience the battlefield first hand, and "remember the Alamo" along with living history demonstrations and special events throughout the year.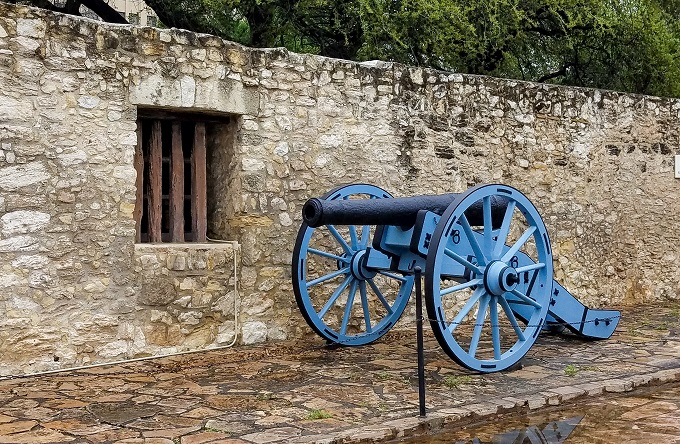 Unfortunately, due to health concerns, the Alamo itself was closed to the public; however, we still got to walk around and enjoy it from the outside.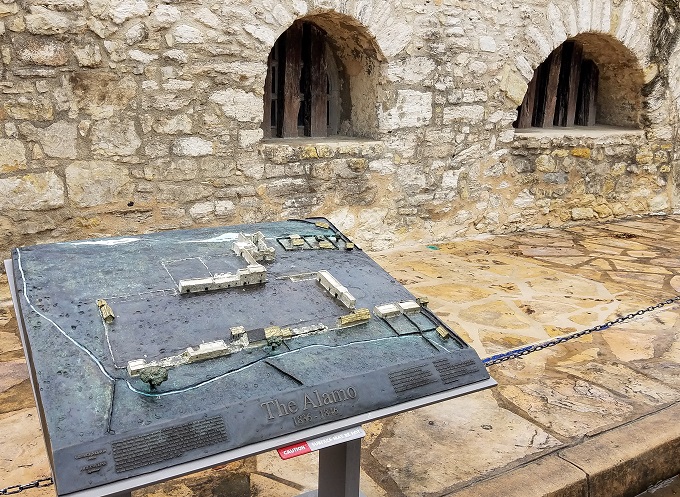 After Alamo, we headed to San Antonio River Walk. It is a city park and a network of pedestrian-friendly walkways along the banks of the San Antonio River, one story beneath the streets of San Antonio. Lined by bridges, bars, cafes, shops, restaurants, nature, and artwork, the River Walk is an important part of San Antonio and a tourist attraction in itself.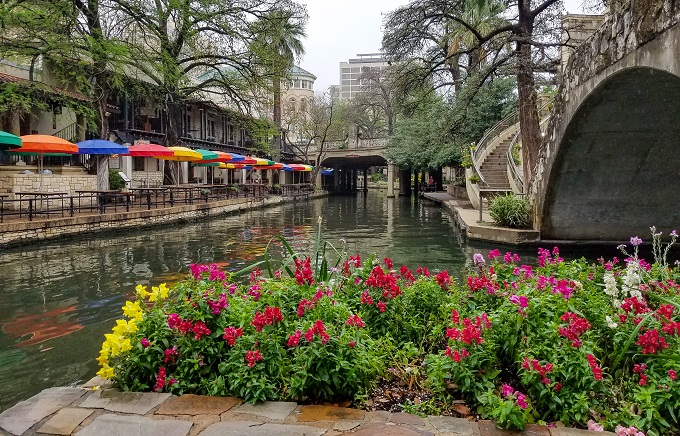 During warm summer evenings, River Walk is always busy with people walking, shopping, taking boat tours in the canals, having dinner or listening to live music. Every time we had been here before, it was almost always elbow to elbow foot-traffic. This time, however, there was almost not a soul in sight. The restaurants were closed, the bars were quiet and the only sounds were those of ducks enjoying the canal waters. Although there were a few families out having a walk, they were few and far between. There were even a handful of joggers which, on a normal day on River Walk, would be completely impossible to do! And I have to say that the few people we did encounter, were very polite and gave ample space to each other to observe the 6ft rule.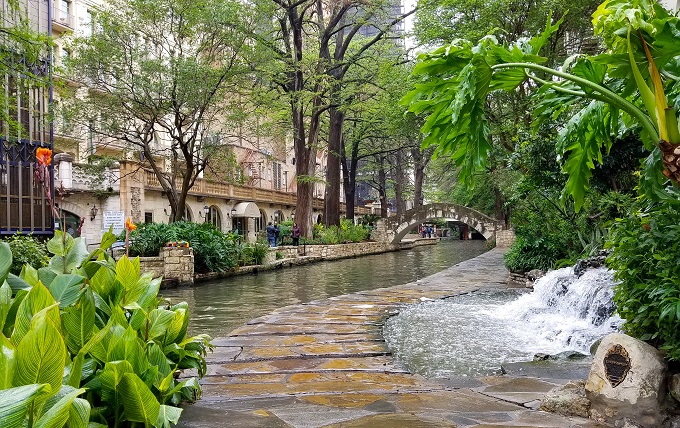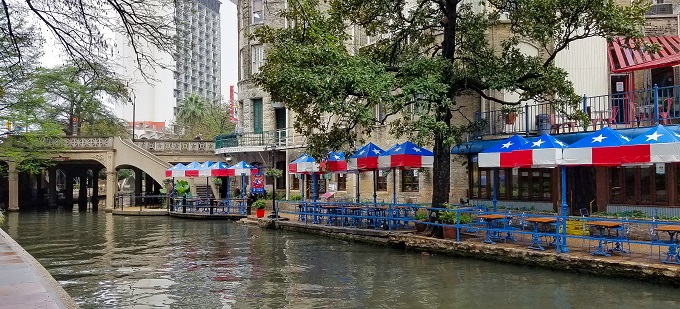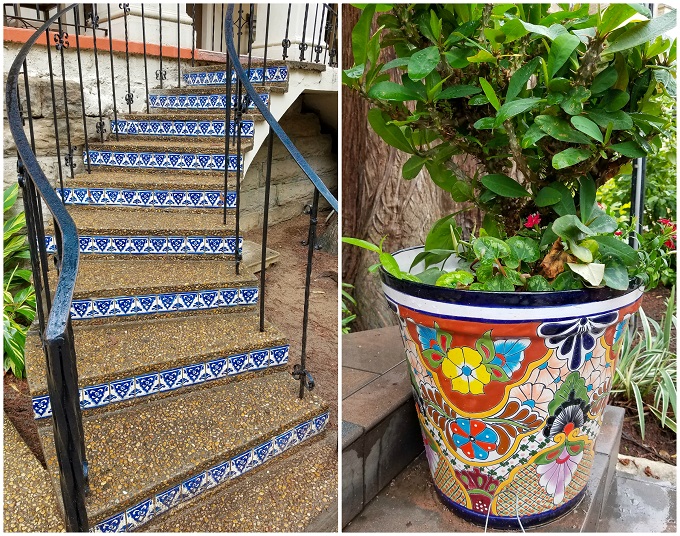 And you know what, if I have to be truly honest, I have to say that I enjoyed the River Walk a lot more this way than when it was loud and crowded with tourists. We felt like we had the place to ourselves, and we spent almost 2hrs leisurely walking the whole length of the downtown canals back and forth. We saw water birds building nests in the nearby trees, ducks getting into an argument with each other, and squirrels checking out unoccupied restaurant tables and chairs just to satisfy their curiosity. The River Walk was definitely a much different scene than it was a few weeks earlier. However, no doubt it will be back to its old lively self once the pandemic settles and people are free to go about their lives again.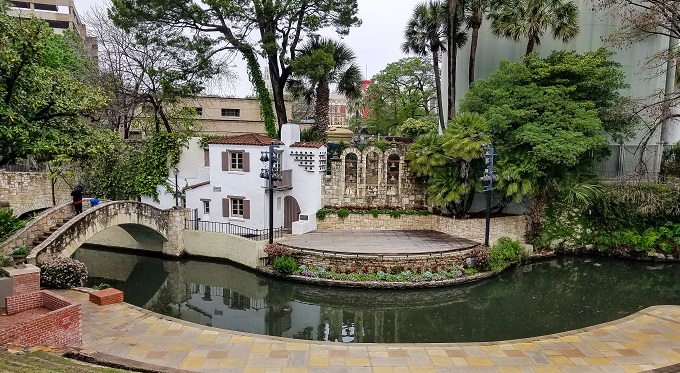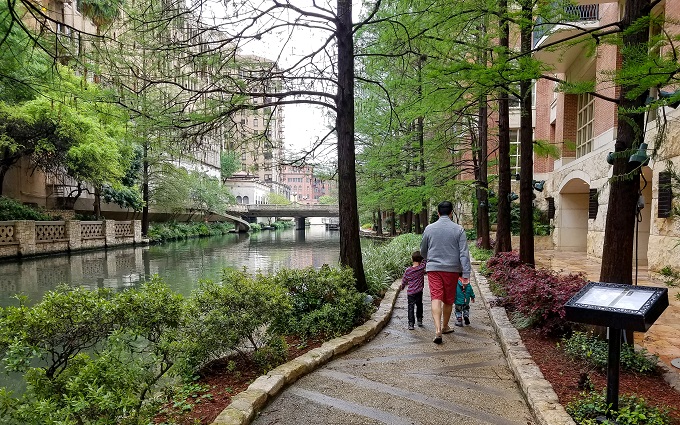 Another fun happening that coincided with our visit was the Texas bluebonnet season. They bloom mid to late March and are the State flower of Texas. Texas bluebonnet (or Texas lupine) is a species of lupine endemic to Texas, plus the Mexican states of Coahuila, Nuevo León, and Tamaulipas. During blooming season, one can see roadside and fields covered in what looks like a blue carpet. It is a wonderful sight and many families have a tradition of taking family photos in these blue fields.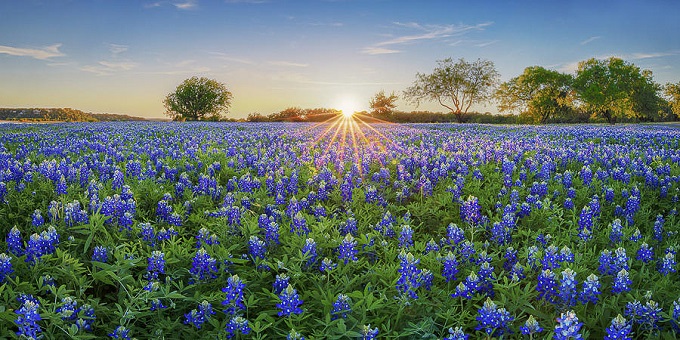 /Copyright: Rob Greebon/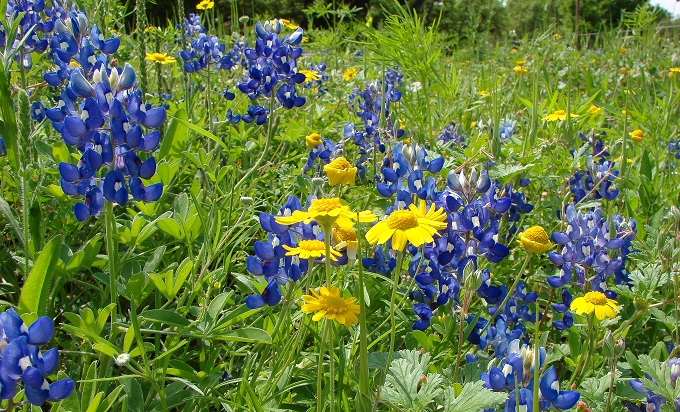 I definitely enjoyed seeing these flowers which were like a small reminder of the beautiful and joyous things in this otherwise dark period of time.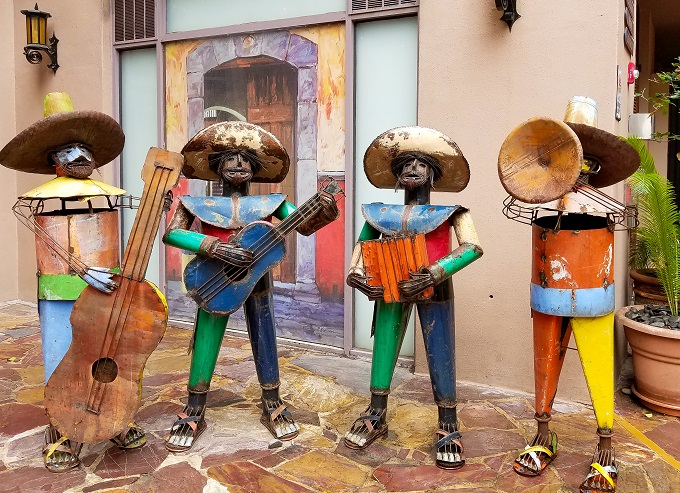 Although our trip ended up being A LOT different than originally intended, we are left with the hope that sooner rather than later the world will be back to its (new) normal. And maybe all of this can serve as a stark reminder of what is truly important to each one of us. Enjoy and spend time with your loved ones!
More about Texas can be read in my article here: Texas - the Wild and the Tamed