MY DESTINATION BUCKET LIST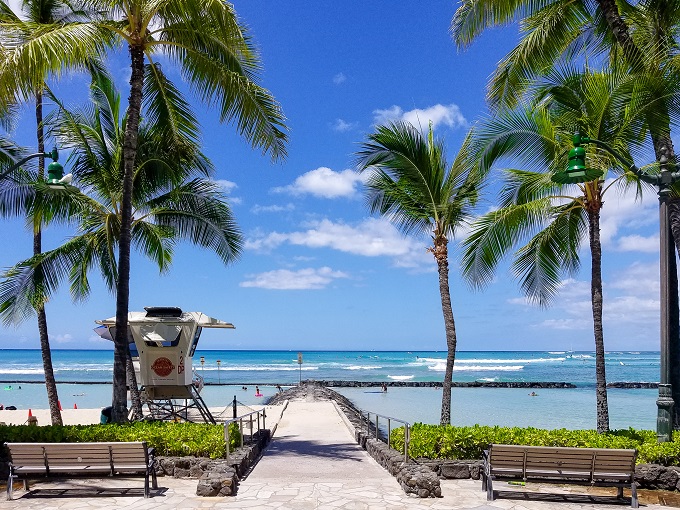 This year, the world became a different place and life as we knew it changed in an instant. Every aspect of our day-to-day activities got affected, including travel – many vacations cancelled, trips postponed, and those dream destinations became an unreachable target. And although we are not allowed to travel right now because of the pandemic and international travel bans, we are still allowed to dream. Allowed to dream about the day when the world opens up and we are able to explore the vast horizons once again. And while I wait for that day, I decided to put together my bucket list of travel destinations and places I would like to see once we are able again. Some of the places on my list are just very particular places of interest, and others encompass the whole region or country.
AUSTRALIA
Australia has ALWAYS been my dream destination as far as I can remember. I think it was on my list long before I ever even started traveling. There is no other place in the world where you would see kangaroos, koalas, wallabies and other unique animals in the wild. There is no one particular attraction I want to see in Australia, rather I want to experience it all – from Sydney to Australia's off-shore island Tasmania; from Great Barrier Reef to inland animal sanctuaries; from rainforests to hot, sweltering outback… Unfortunately, Covid-19 put a stop to our planned Australia trip as international travel is not available at the moment. And while we have our Australia vacation planned out, we will have to wait with all of our reservations until Australia welcomes international travelers again. And we are eagerly looking forward to that day!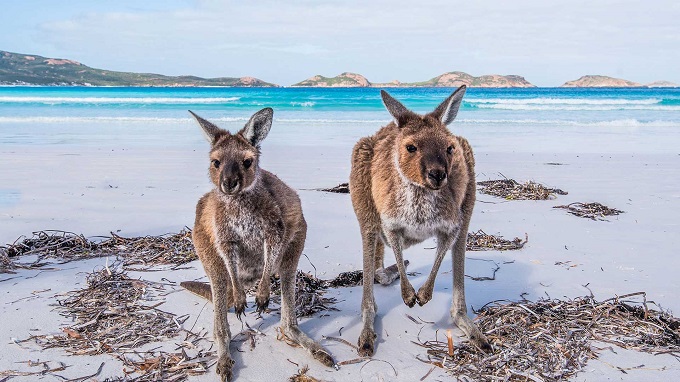 AFRICAN SAFARI
African safari is another experience I have wanted to do since I was a child. My dream safari is that typical picture-perfect ride in an open jeep with sunset colored skies by the horizon and lions lazily basking under a baobab tree… I would love to go on a multi-day safari tour, staying at rustic camps and covering several parks and countries. The top countries for African safari are Tanzania, Kenya, South Africa, Botswana and Namibia. I am sure one day I will make it happen…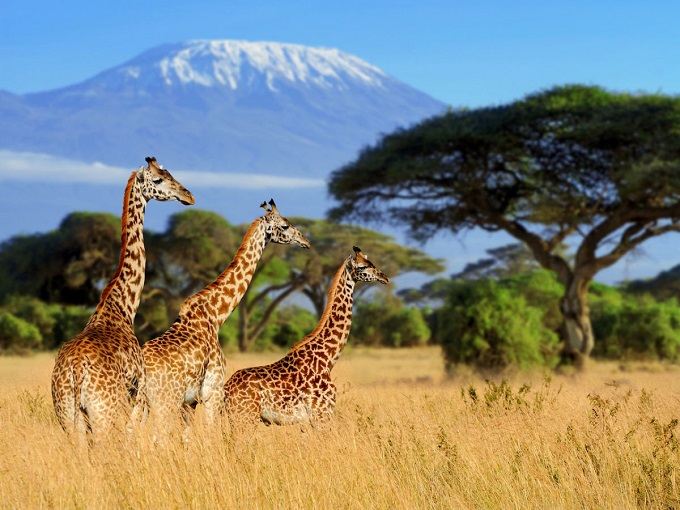 MACHU PICCHU, PERU
There is no traveler who has not heard about this Incan citadel set high in the Andes Mountains in Peru. However, due to its remote location, not that many people have actually visited it in comparison to many other more easily reachable destinations. Machu Picchu has been on my radar since I saw pictures of it in middle school history book. And after visiting several other Mayan ruins in Mexico, my interest in seeing Machu Picchu has only increased.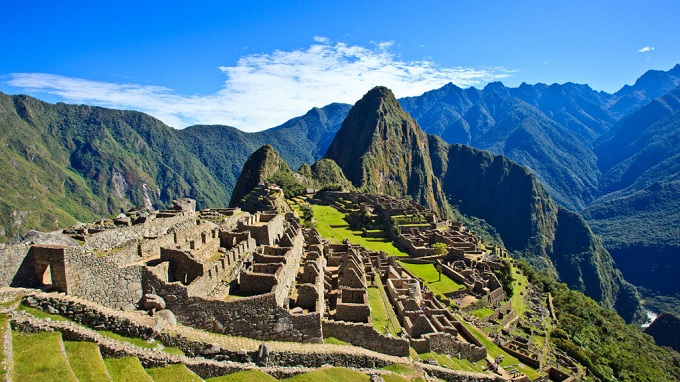 ANGKOR WAT, CAMBODIA
It was originally built in the first half of the 12th century as a Hindu temple. Spread across more than 400 acres, Angkor Wat is said to be the largest religious monument in the world. And although I am not much into religion, I can sure appreciate its history, architecture and influence on past events. This temple is absolutely worth a visit – it looks magnificent even in pictures, so I am sure seeing it in real life would be an unforgettable experience.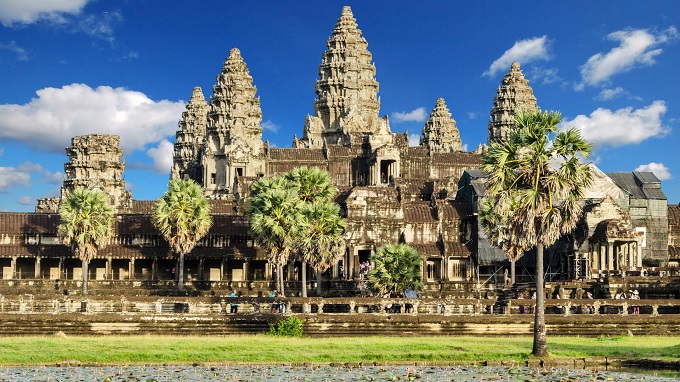 YELLOWSTONE NATIONAL PARK, USA
Yellowstone became the first National Park of USA back in 1872. And for good reason – it sits atop volcanic hot spot and features dramatic canyons, alpine rivers, lush forests, hot springs and gushing geysers – the densest concentration of these features than anywhere else in the world. Unfortunately, this was another trip of ours that had to be cancelled due to Covid-19. We had a 3-week long RV trip scheduled and fully booked through many of the US National Parks (including Yellowstone) for June, 2020. But as we all know it – Covid had other plans, so we had to cancel ours. When we are able, we will definitely make a 2nd attempt at this trip and I am sure it will be unforgettable.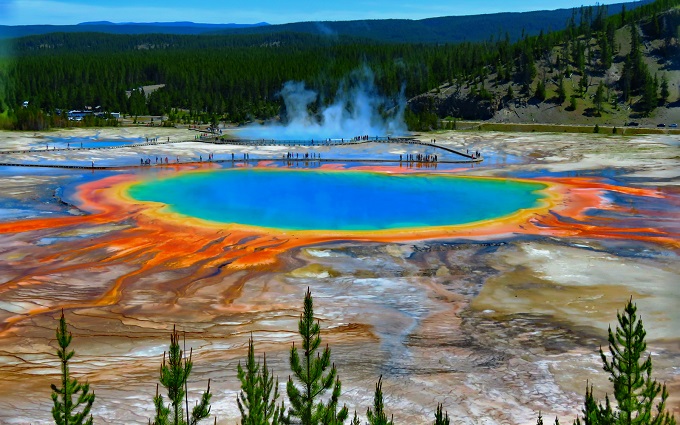 RICE TERRACES, INDONESIA
Layers upon layers of endless green landscapes has been a picture that has imprinted on my memory since the first time I saw it online. It is said that the most beautiful of them are in Bali. Although I have no other particular must-see places on my list when it comes to Indonesia, I would, undoubtedly, like to see the rice terraces.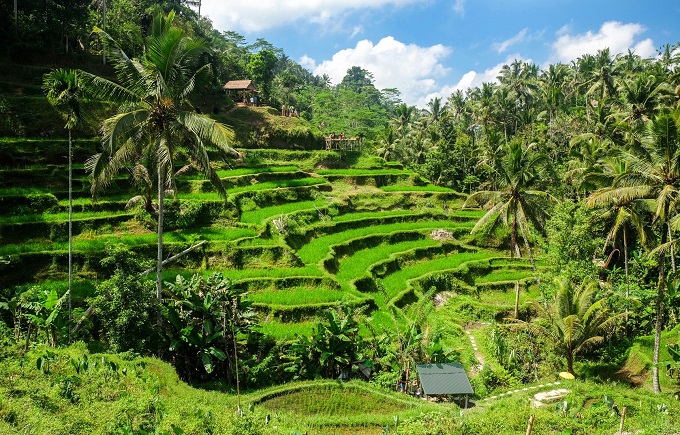 EASTER ISLAND
Easter Island is surrounded by the mystery of Easter Island ''heads''. The island is famed for archaeological sites, including nearly 900 monumental statues called moai ('heads'), created by inhabitants during the 13th–16th centuries. Almost half of the whole island has been designated a National Park Heritage Site, and there is only 1 flight a day to Easter Island leaving from Santiago, Chile. I am not sure that I will ever actually get to go here, but it is still on my list. You just never know…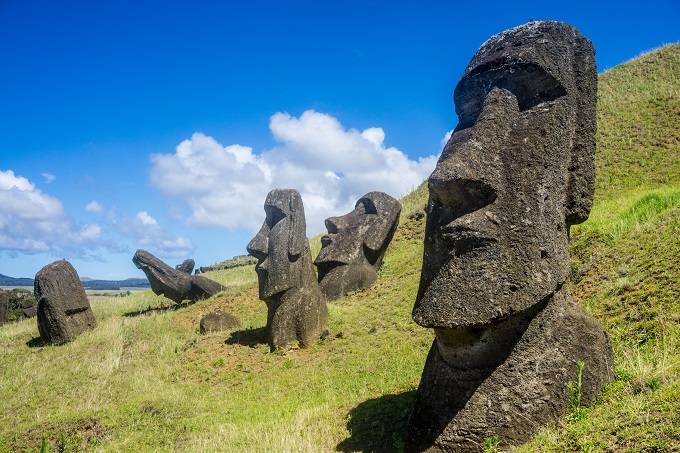 COSTA RICA
Costa Rica is considered to possess the highest density of biodiversity of any country worldwide - tropical rainforests, deciduous forests, Atlantic and Pacific coastline and beaches, cloud forests, mangrove forests, volcanoes and so much more. Hundreds of animal and bird species exist nowhere else in the world but only Costa Rica. For a nature traveler like me, Costa Rica is the most perfect destination.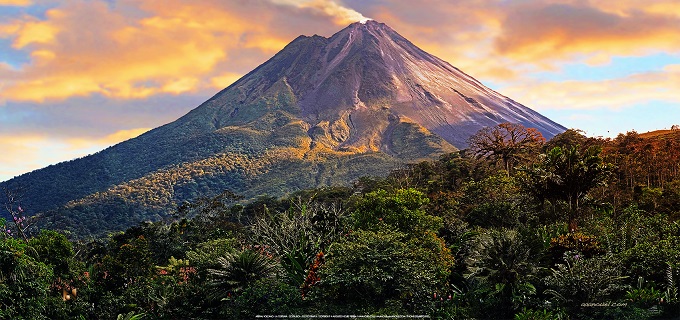 JAPAN
Of all the Asian countries Japan would probably be the one I would like to see the most. And if given the opportunity, I would not hesitate to go there. It is so much different from everything I know – from culture to temples to ideology – that I am sure it would take me some getting used to, but isn't it what travel is all about after all?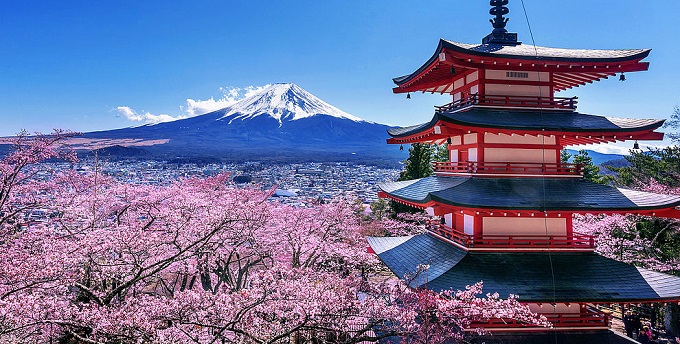 IGUAZU FALLS, SOUTH AMERICA
What attracted me to Iguazu Falls is the lush green landscape all around it. Having seen the Niagara Falls in the USA, I have been left disappointed, as the atmosphere at Niagara is of a tourist town while Iguazu Falls is a national park. They are also considered to be one of the most beautiful falls in the world.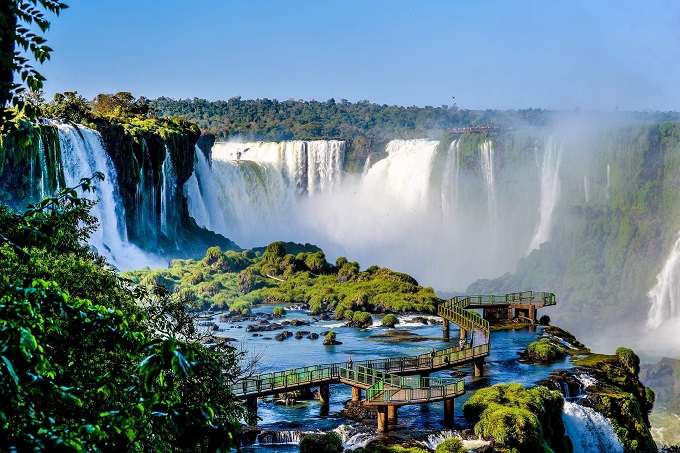 VICTORIA FALLS, AFRICA
Located on the border between Zambia and Zimbabwe (in Africa), it is considered to be one of the world's largest waterfalls due to its width. Unfortunately, if the global warming continues, Victoria Falls might eventually disappear altogether, as the Zambezi river which feeds it has lost its water volume due to drought conditions.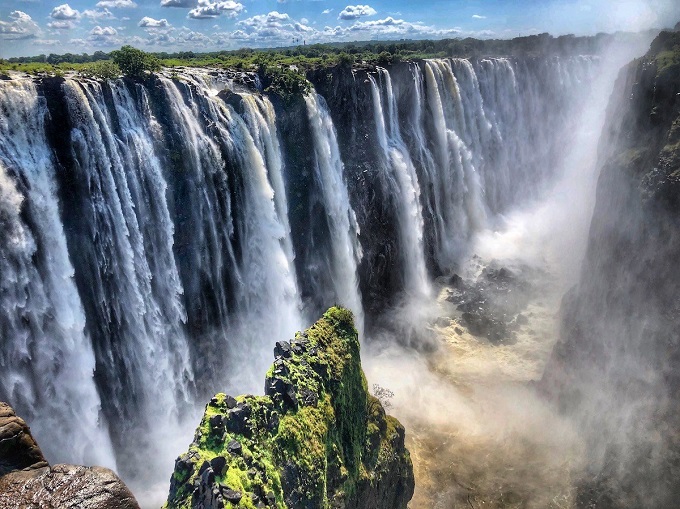 SOUTH PACIFIC CRUISE
There are thousands of little islands scattered all around the Pacific Ocean. Some of them are inhabited, while most are not. Getting to these islands with exotic names (like Tonga, Vanuatu, Kiribati, Solomon Island and the like) is extremely expensive and time consuming, therefore, one of the most effective ways to see as many of them as possible is on a cruise. Although South Pacific cruises are much more expensive than their Mediterranean or even Caribbean counterparts, they are absolutely worth it, in my mind, to be able to experience these very remote corners of the world. And as we already have experience cruising and have gone on 2 different cruises to the Caribbean, I know we would enjoy this type of travel experience.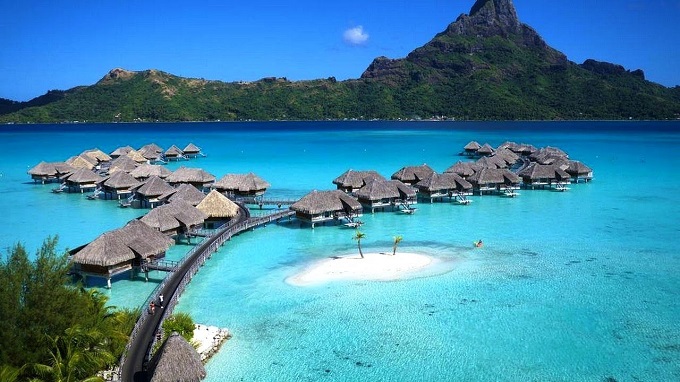 VIETNAM
I am not even really sure what draws me to Vietnam – maybe it is the magnificent Ha Long Bay, or the unique cone hats (the first thing I think of when 'Vietnam' is mentioned)? Maybe it is just the different culture in general, and the warm welcoming people? Whatever it is, Vietnam has a place of its own on my bucket list.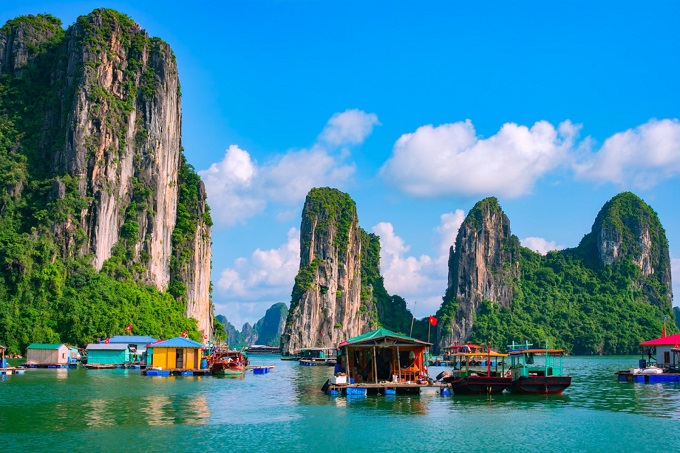 And while I look at my bucket list and all the places I would like to get to and see one day, I remain forever grateful for the fact that I am living in a place that is a bucket list destination of its own for millions of people. And while many people only dream of traveling to Hawaii one day, I am given the opportunity to experience it ever day. What better place could you imagine to be ''stuck at'' while fighting a pandemic? We get endless sun, beaches, ocean and all the amazing things that come with it – jungle hikes, waterfalls, diving with turtles, surfing and on and on… And we are committed to explore every little inch of these islands until the day we are allowed to board a plane again that will take us to those bucket list destinations of mine.
Here you can follow our Hawaii journey:
365 Days of Hawaii - Our Hawaii Diary (Days 1-60)
365 Days of Hawaii - Our Hawaii Diary (Days 61-120)
365 Days of Hawaii - Our Hawaii Diary (Days 121-180)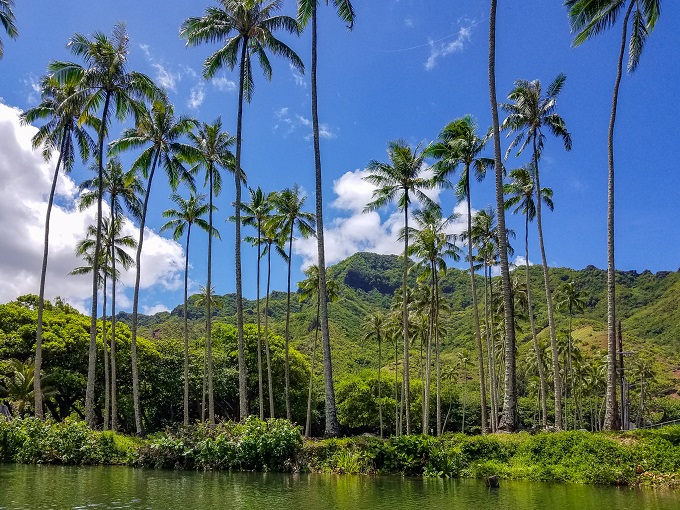 Photo credits:
Australia: West1
African Safari: https://realwedding.co.uk
Angkor Wat: CNE
Yellowstone NP: http://uskings.us
Japan: https://www.tomboweurope.com
Iguazu Falls: ecoiguassu.com
Vietnam: Norad Travel Group