2-Week Grand Alaska Road Trip with Kids – Day 3: First Hike on a Glacier
Start of our trip:
2-Week Grand Alaska Road Trip with Kids - Intro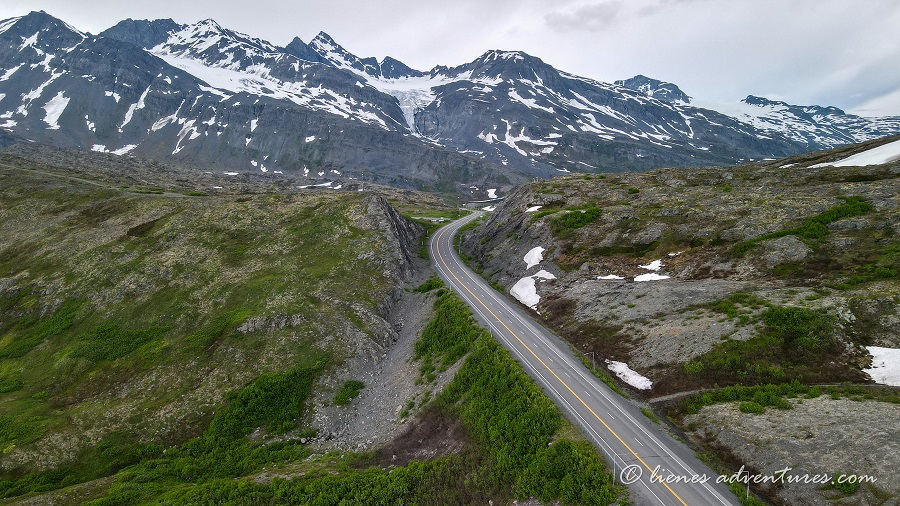 Having arrived home at midnight, we kept snoozing our alarm in the morning until the last minute. As we were checking out of the AirBnB today, we had to pack up all the luggage. And, we had 11AM Matanuska Glacier hike booked which required 1.5-hour drive to get to. This left us in a little bit of a time crunch when it came to sightseeing along the way.
The drive between Palmer and Matanuska Glacier is very scenic, yet we had to witness it pass by outside the car windows as we did not have enough time to pull over and enjoy it.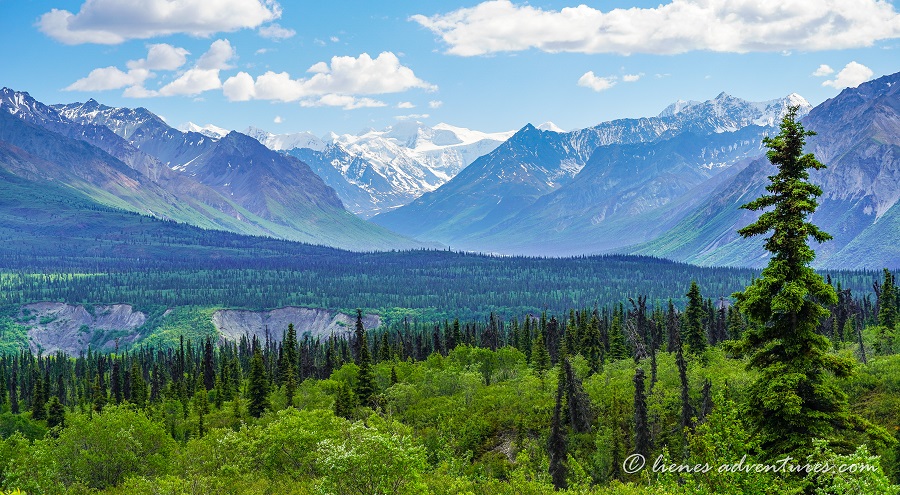 As we were making our way forward, I received a phone call from Nenana Raft Adventures that the tour we had booked with them for 3 days from now had to be cancelled. They stated they didn't have enough qualified guides to run the rafting safely, so they were cancelling all their tours for the next few weeks. This left us quite a bit bummed, so I decided to give other Denali area rafting companies a call and see if they would have any availability for our days. Denali Raft Adventures came to our rescue and booked us on their tour. They were also quite surprised that we only now received a call from Nenana Rafting, as they had apparently fired all their guides a while ago and didn't plan on any rafting trips for the rest of the summer. Yet, they only called people very last minute to tell them about the cancellation… I guess there is a little bit of a local drama going on there…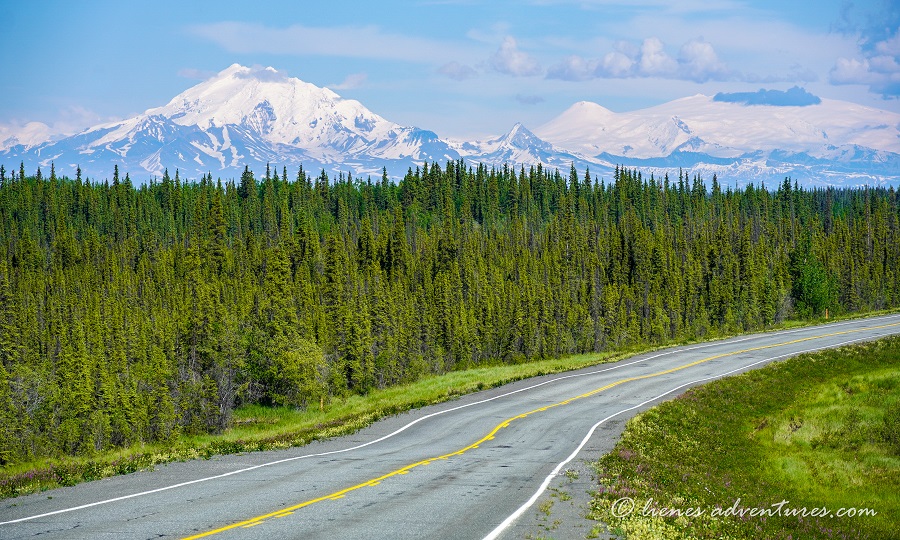 By this time, we had reached the Matanuska Glacier and were making our way down the dirt road to their visitor center. We had booked directly with Glacier Tours (the company that owns the property). Once our booking was confirmed we were waved through to keep driving until we reached the end of the road. From here, our first view of an Alaskan glacier emerged…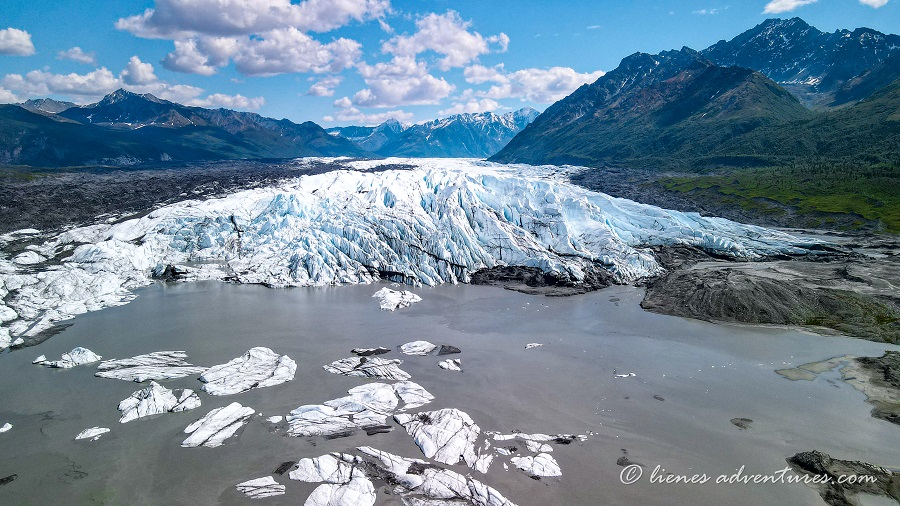 We were fitted with helmets, ice spikes, and got matched up with a guide. Our glacier hiking experience could finally start.
We actually tried to go on a glacier hiking tour in Iceland 5 years ago, yet they did not accept any kids under the age of 9. At Matanuska, however, everyone was welcome and even our 2 boys got their own helmets and boot spikes. The guide said they have even had parents carrying infants in a hiking backpack.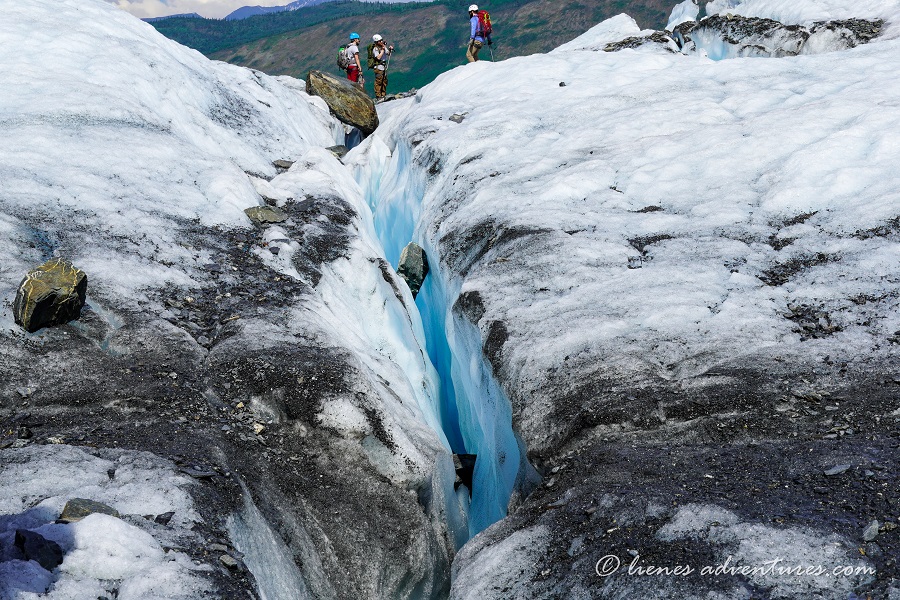 The first part of the walk was on a silt covered black ice until we reached the white towering walls of the glacier. It is here that we needed to put on our spikes and trust them for the rest of the hike to get us around safely. First few uneasy steps and off we went like pros.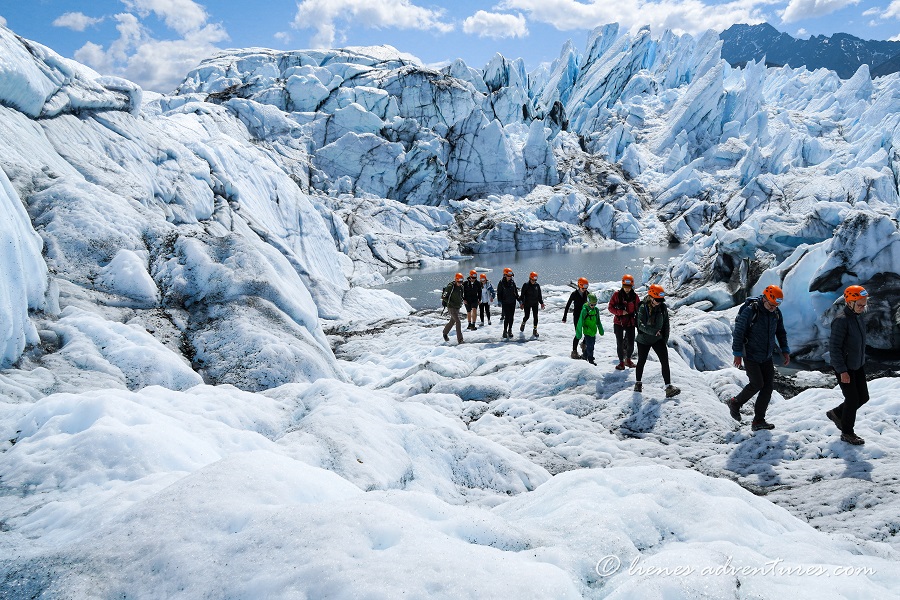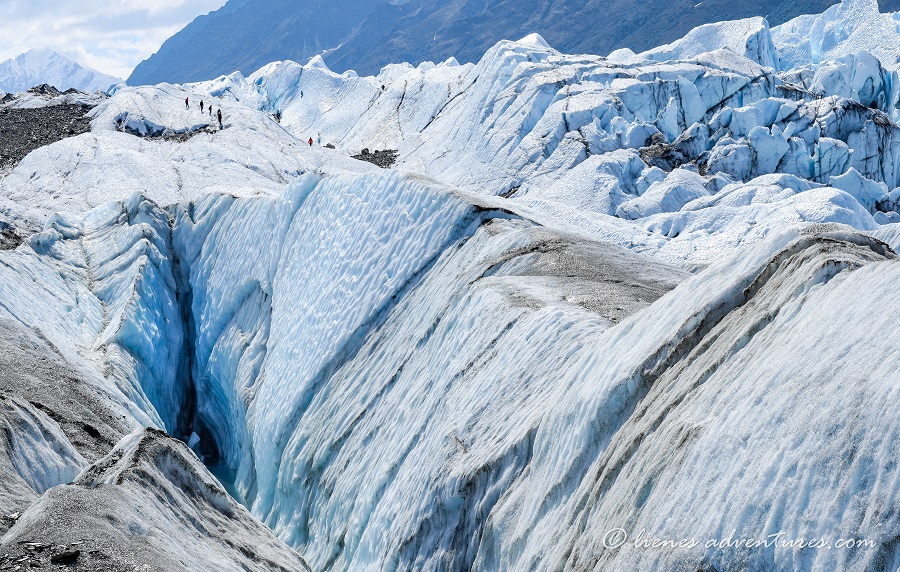 Overall, the tour was really amazing. We got to see various ice and snow formations – parts that looked like pillars, some that looked like tall walls, some were forming caves and crevasses… We even went to a freshly flowing glacial stream making its way in-between the ice and got to fill up our water bottles with the freshest water there is.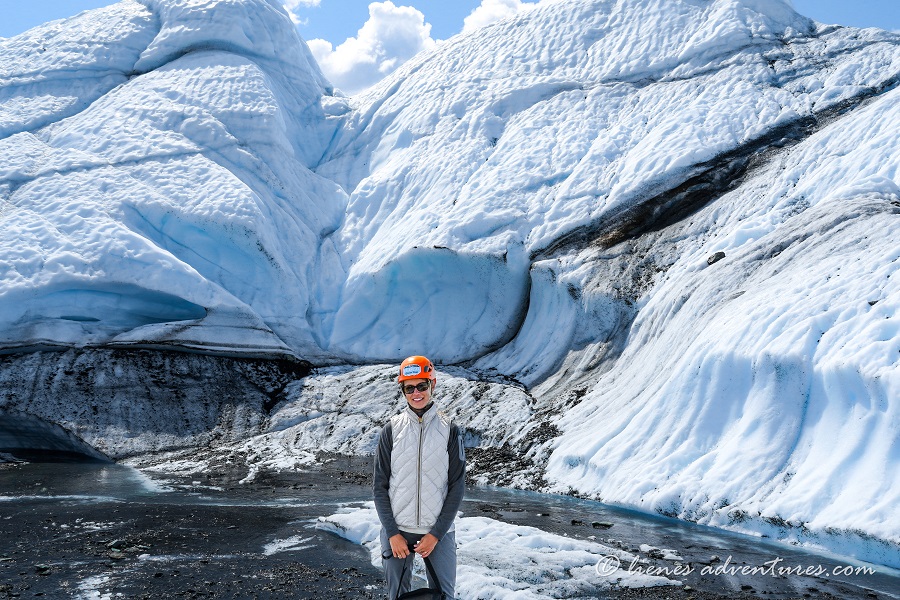 We climbed some ice hills and walked to a glacial lake. We even got to taste a piece of glacial ice. My kids said it was very cold; even colder than the regular ice!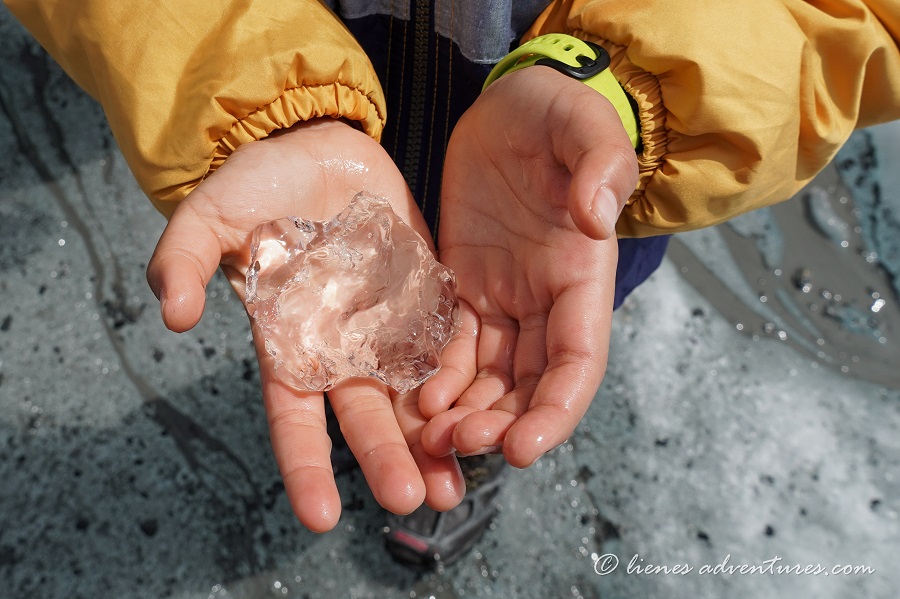 Also, the glacier is constantly changing and visitor photos from even a month ago might not be what you see today, and it might be even more different in another month.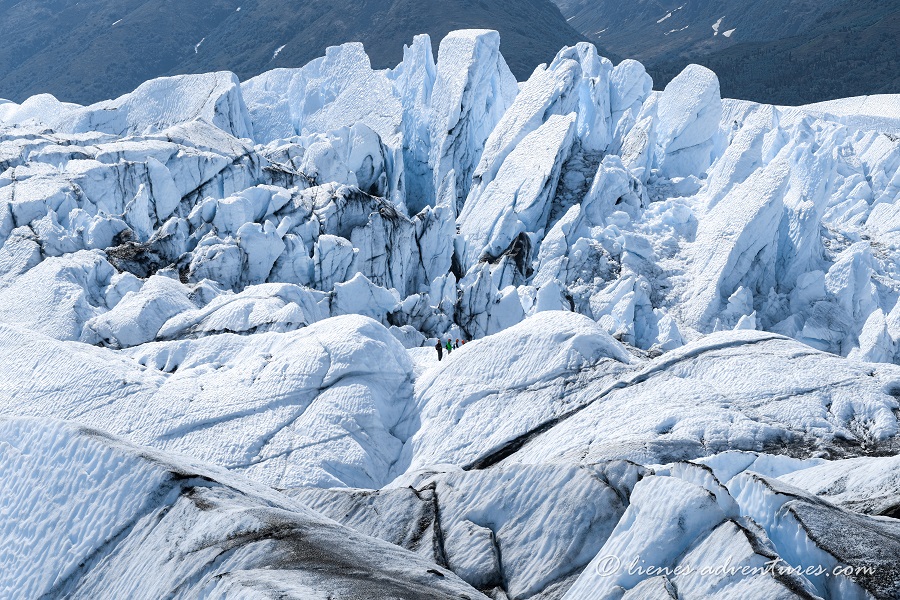 We had a mixed group of adults, kids and some older people and everyone got around just fine and helped each other out. Of course, if you want a more adventurous tour that involves ice climbing and repelling into crevasses, that is an option too, but it is more of a private tour that needs to be booked accordingly. For what we were looking for with kids in tow, this was a perfect tour that everyone enjoyed and could complete. At the end, my Fitbit had tracked the route as 2.5 miles (4km) long which took 3 hours start to finish.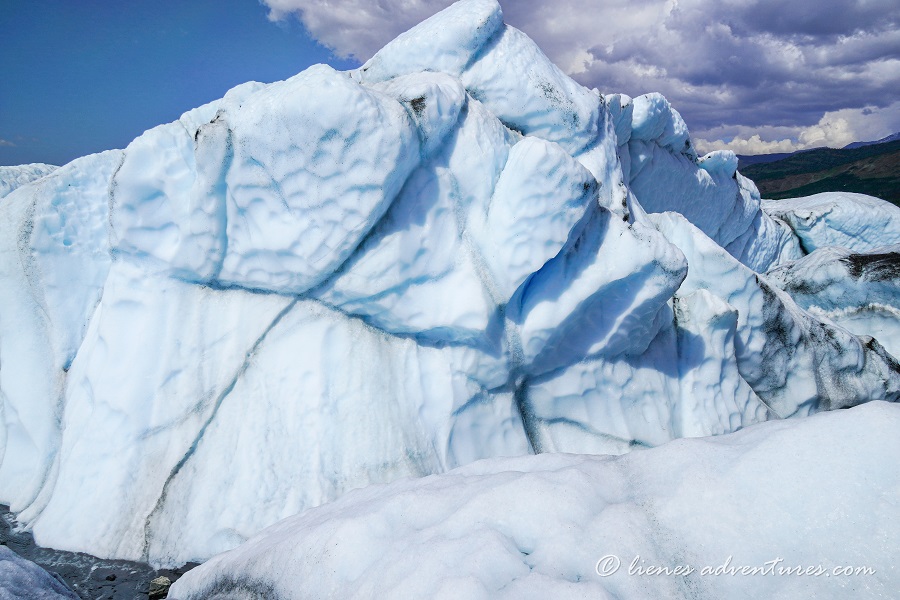 After our tour was complete, we didn't quite yet want to leave. So we picked one of the many picnic tables overlooking the glacier, collected all the food we had in the car and sat down for a late lunch enjoying the view.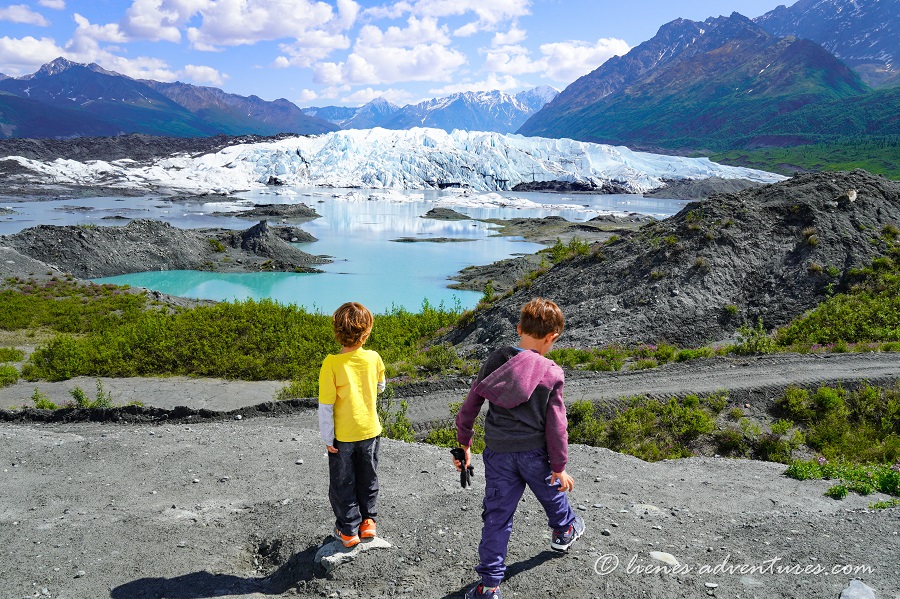 From here we had about a 4-hour drive ahead of us to Valdez. There was nothing in the way of ''civilization'' like towns, restaurants, entertainment… Yet it was endless natural beauty around every turn. And the boreal forest stretching for hundreds of miles in all directions against the mountain backdrop was a sight to see in itself!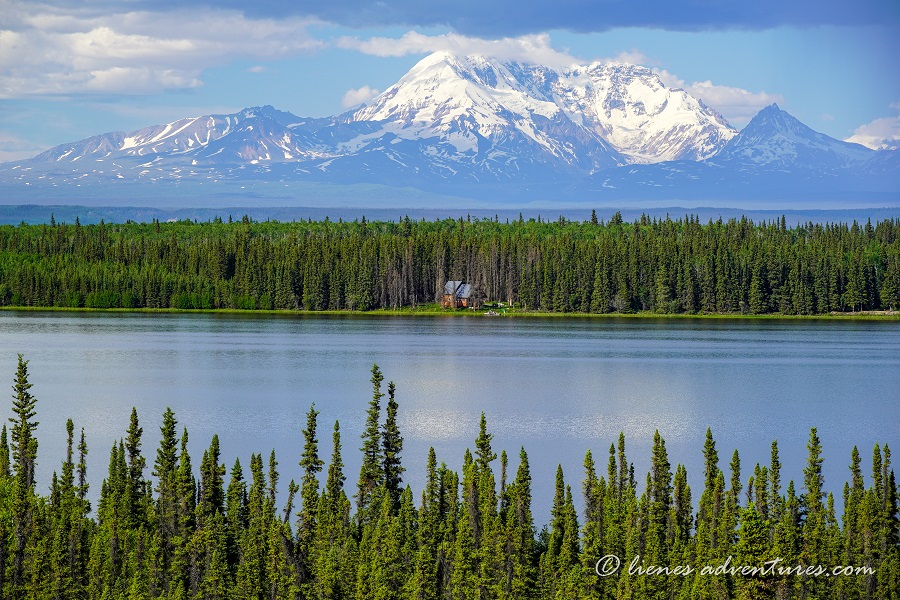 As we entered Thompson Pass area, the views just started to get more and more stunning! There were tall, towering mountains, countless waterfalls, glaciers and glacial rivers flowing along the road… We just could not resist making a few roadside stops at several of the lookouts. Driving just by would have felt like a sin!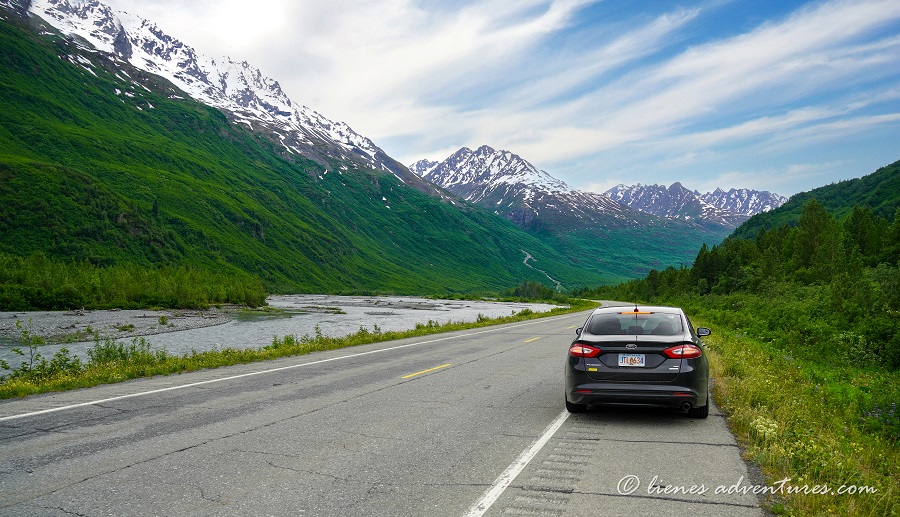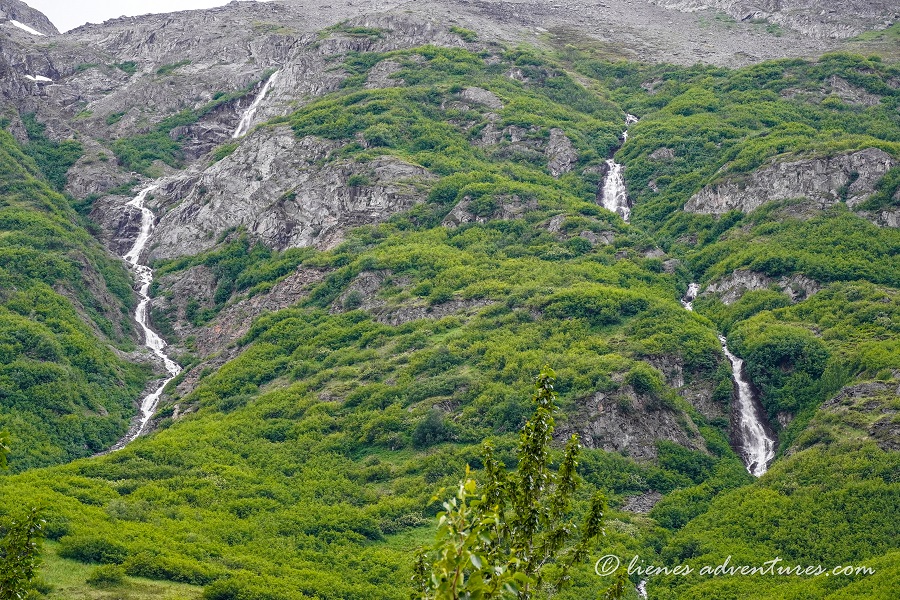 Although pretty tired and hungry, we still made the short stops at 3 of the most popular waterfalls: Rudleston Falls, Bridal Veil Falls and Horsetail Falls. Each one was more impressive than the other!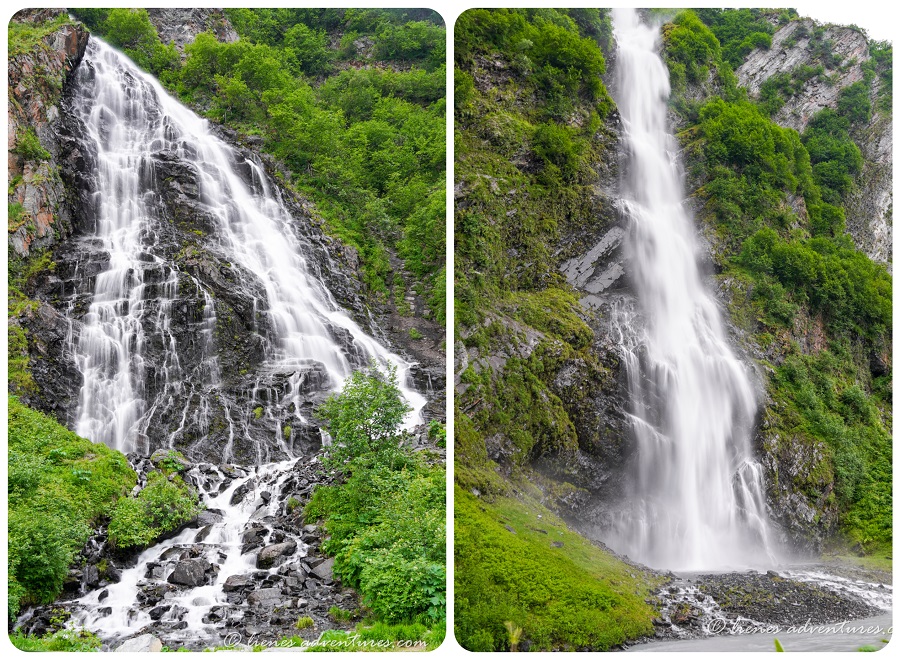 As we were approaching Valdez, somewhere out of the corner of my eye I noticed a moose eating marsh grass along the side of the road! ''A moose!!!'' I yelled, which was basically a signal to my husband to slam on the brakes and turn the car around. That is exactly what he did. However, as we were slowing down the car to take some photos, we crossed the roadside rumble strip which made a big noise and the moose decided it would be better to get back into the woods. This was my first wild moose sighting, yet as the saying goes: no proof no glory.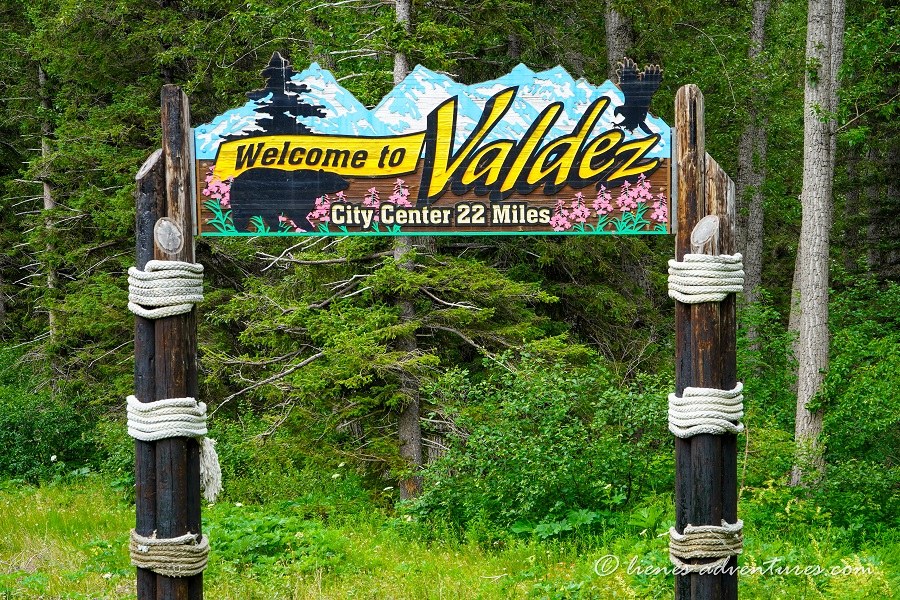 We rolled into Valdez around 8:30PM and stopped at our hotel only long enough to pick up the keys and drop off the luggage. Afterwards, we walked to the town's center in search of some open restaurants for dinner. I was so stunned. Valdez was beautiful – the emerald water, green mountains with white snow caps surrounding the town from all sides! Colorful houses and hundreds of boats.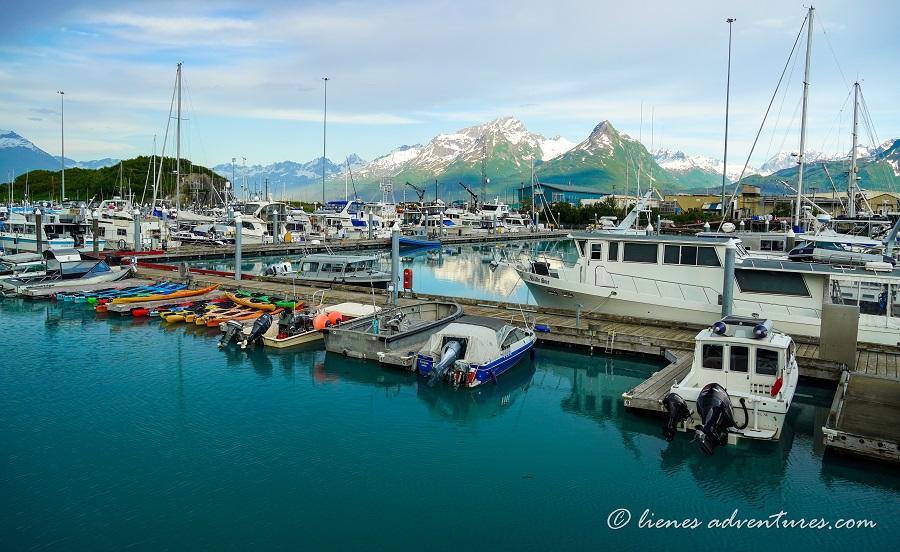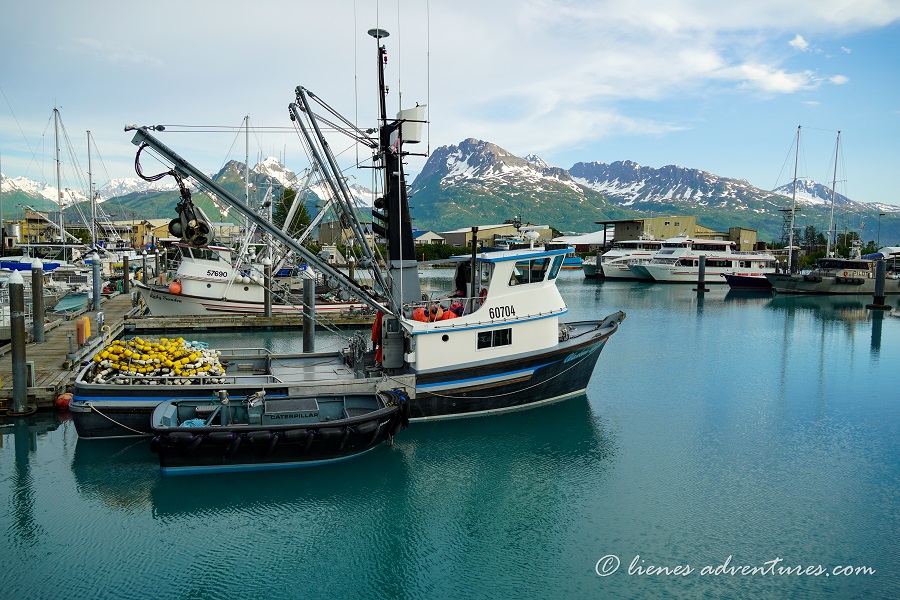 We chose to eat at The Fat Mermaid and ordered smoked salmon pizza for me and my husband and fish basket for the kids. Both meals were delicious, and we still had enough leftovers to take with us back to the hotel.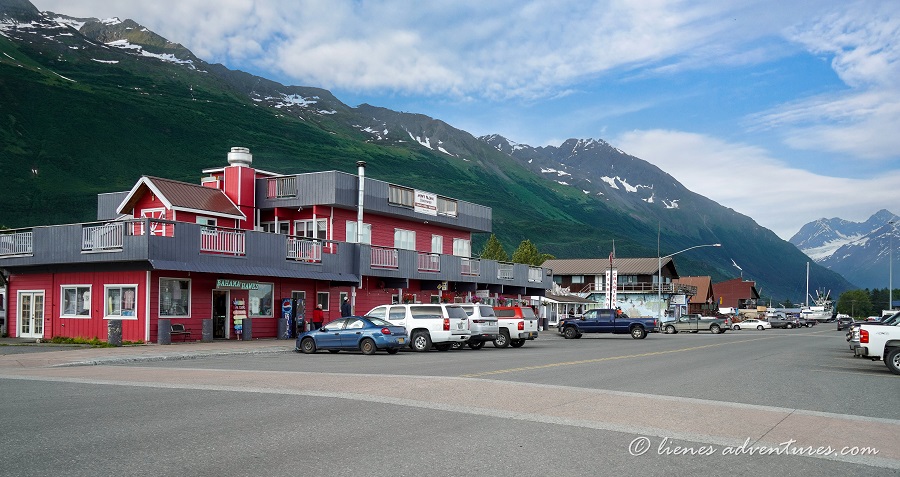 As we were walking back to our hotel, my kids started excitedly yelling ''Bunnies! Bunnies!'' I mean, yes, it was late, 10:30PM, but were they already that delirious? What bunnies? I stopped… looked… looked again… and indeed there were cute tiny 2 little bunnies hopping around! Apparently, Valdez has a local population of semi-wild rabbits – descendants of domesticated rabbits let loose many years ago. I guess they are somewhat of a pest or nuisance now, yet so cute!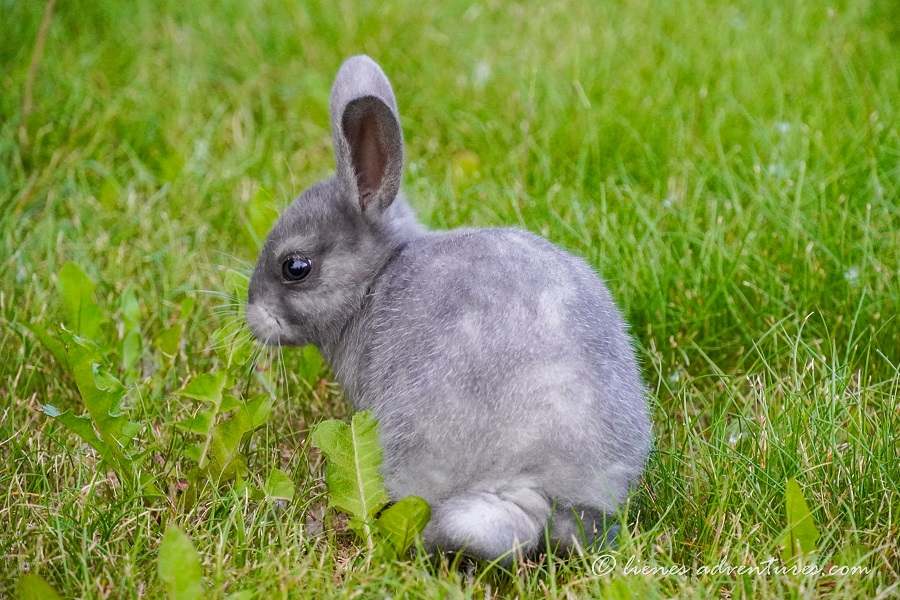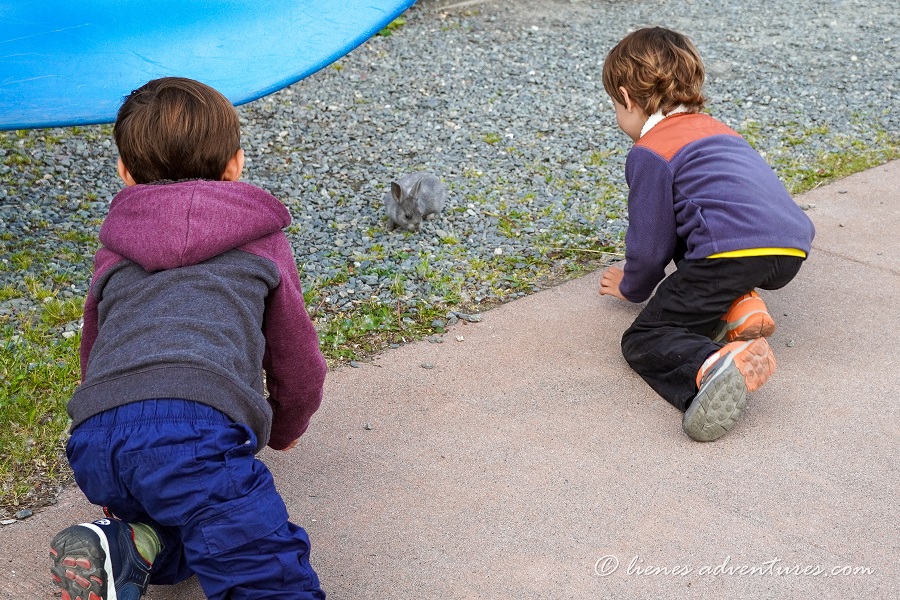 Rabbit sightings concluded our first evening in Valdez, and we were all more than ready to go to bed.
Continue reading:
Alaska - Day 4: Our Favorite Day of the Trip
Alaska - Day 5: The Longest Drive
Alaska - Day 6: Meeting Santa Claus
Alaska - Day 7: Denali River Rafting
Alaska - Day 8: Hiking with a View of Denali
Alaska - Day 9: I Finally Met the Bears!
Alaska - Day 10: The Magic of Fjords, Glaciers and Wildlife
Alaska - Day 11: There Can Never Be Too Many Glaciers
Alaska - Day 12: Mountains, Gold and Elves
Alaska - Day 13: The Moose are Everywhere